The Open Lighting Project has moved!
We've launched our new site at
www.openlighting.org
. This wiki will remain and be updated with more technical information.
MA Lighting
From wiki.openlighting.org
Link: http://www.malighting.com/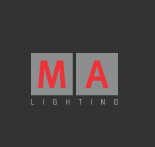 Since its foundation in 1983, MA Lighting has expanded to become one of the internationally leading companies for computer-controlled light consoles, networking components and digital dimming systems. With integrated system solutions and the grandMA product family, international standards were set.
Contact Information:

MA Lighting International GmbH An der Talle 26-28 D - 33102 Paderborn, Germany
Tel: +49-52 51-68 88 65-10
Products by MA Lighting: