The Open Lighting Project has moved!
We've launched our new site at
www.openlighting.org
. This wiki will remain and be updated with more technical information.
Howard Eaton
From wiki.openlighting.org
Link: http://www.helluk.com/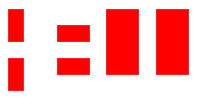 Howard Eaton Lighting is a small, dynamic company run by people with backgrounds in theatre and industrial lighting, electronics and software, engineering and manufacturing.
The company designs, produces and supplies innovative solutions to the "impossible" problems of the entertainment industry throughout the world. Activity centres around custom projects, from initial consultancy through design, build and final installation, although they also have a growing range of products which has evolved from such work.
Contact Information:
Howard Eaton Lighting Ltd Winterlands Resting Oak Hill Cooksbridge East Sussex BN8 4PR
Tel: 0044 (0) 1273 400670
Fax: 0044 (0) 1273 408900
E-mail: general<at>helluk<dot>com
Products by Howard Eaton Lighting: