The Open Lighting Project has moved!
We've launched our new site at
www.openlighting.org
. This wiki will remain and be updated with more technical information.
ELC Lighting
From wiki.openlighting.org
Link: http://www.elclighting.com/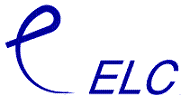 ELC Lighting was founded in 1994 by Joost van Eenbergen, a student at the time who was interested in theatre. Now distrubuted in over 25 countries, ELC lighting has a range of products for the distrubution of DMX.
Contact Information:
ANIMA Lighting Ltd
Rte du Stand 20
CH-1897 Le Bouveret
Switzerland

Tel:+4179 210 4613
Fax:+4186079 210 4613
Products by ELC Lighting: