ADDICT
From OpenDMX.net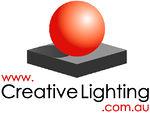 Features:
Set and test all standard DALI configurations on the fly.
Bonus DMX512 testing, chasing and sniffing (-sys model only).
Configuration of devices via the Remote Device Management (RDM) protocol (-sys model only).
Portable, rugged and lightweight (think multimeter!).
Automatic detection and indication of power supply on the DALI line and automatic powering of the DALI line if no power supply detected.
New models are backwards-compatible where possible.
All ADDICTs use two 4mm banana jacks with retractable shields for DALI.