The Open Lighting Project has moved!
We've launched our new site at
www.openlighting.org
. This wiki will remain and be updated with more technical information.
3 Pin Female to 5 Pin Male adapter
From wiki.openlighting.org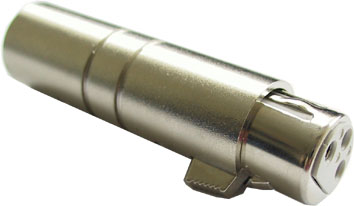 Link: http://www.enttec.com/index.php?menu=Products&prod=70029&show=description&name=3pinfemaleto5pinmale Made by: Enttec
3 Pin Female to 5 Pin Male adaptor
Comes in handy for those non-conforming DJ lights.